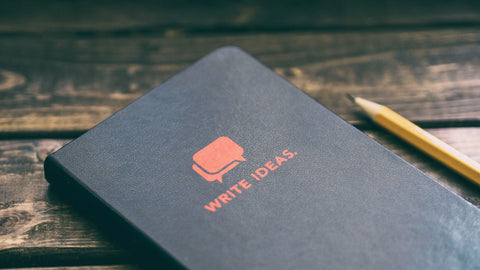 Terkadang kamu butuh sedikit asupan untuk menambahkan kembali ide-ide cemerlang. Tutup sejenak pekerjaanmu, siapkan secangkir kopi dan mari kita mulai menjelajah dunia maya dengan melihat referensi blog-blog desain yang kece.
Mari kita mulai saja, lanjutan blog desain bagian 2 dalam 5 blog terbaik versi Warning Clothing, untuk mendapatkan inspirasi tentang desain grafis yang cerdas.
Didirikan pada tahun 1986, Design Week adalah majalah desain terdepan di Inggris sampai tahun 2011. Mereka terus memberi Kamu berita dan inspirasi berkualitas tinggi, baik di grafis, branding, interior, digital, produk, perabot dan banyak lagi.
Majalah Eye, merupakan majalah internasional yang mengulas tentang desain grafis, dan budaya visual. Majalah Eye menampilkan serangkaian penulisan kritis dan informatif tentang desain dan budaya visual.
Mereka adalah perusahaan desain grafis yang menghasilkan proyek, inisiatif, dan konten sendiri, sambil mengerjakan sejumlah pekerjaan klien. Blog Brandnya ini terkenal dengan opini tentang corporate dan brand identity work.
Blog keren lainnya dari Under Consideration adalah, Art of the Menu mengelompokkan kreativitas menu yang diremehkan dari seluruh dunia. Mereka menyambut dan mendorong saran dan masukan, dan Kamu bebas berkomentar mengenai menu dan restoran itu sendiri.
Blog yang disusun sempurna dengan bagian yang dikategorikan dan banyak tipografi inspirasional untuk membasahi selera desain Kamu. Blog ini dibuat oleh desainer Mike Sullivan, Marc Millic dan David Cole.
-
Source: www.creativeboom.com